Peach State Home Inspections can provide you with critical information you'll need to make decisions about what is, for many people, their single biggest investment. Our inspectors are certified by interNACHI and will provide the information and data you need, presented professionally, clearly and completely. Our detailed report will be available to you after a thorough inspection and research.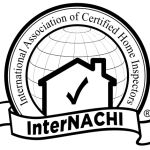 We all want to get the most value from the investment in our home. If you're a home buyer, it's critical to know the home is sound. Surprises can be costly and unpleasant. For sellers, you want to know in advance what repairs are needed to maximize the value of your home. You don't want to find out from your buyer what is wrong with the home, and it's a requirement that you provide a full disclosure to buyers of any problems or deficiencies with the home.
Is Radon a potential problem with a home you're selling or purchasing?
Get the facts by contacting us today for a radon inspection.  Peach State Home Inspectors are Internachi Certified.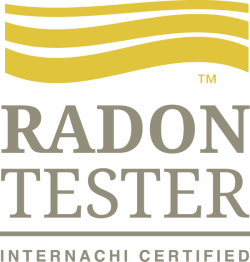 Do you have a chimney?
While you're relaxing in front of a crackling fire in front of your fireplace or wood stove you're probably not thinking about what's going on in your chimney, but you should.  Dirty chimneys cause chimney fires which can cause serious damage to your home, including the potential destruction of your home and the loss of life.  ​Chimney fires can be explosive and dramatic but slow-burning chimney fires are more common. They often go undetected until inspected, and the temperatures they reach are very high and can cause as much damage as the more dramatic fires.
Peach State Inspectors are InterNACHI certified fireplace inspectors. Call today and be ready for a worry-free fire in the fall.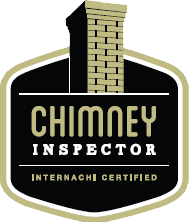 Do you have any problems with moisture?
Mold is directly attributable to Water intrusion and can be a serious problem effecting the value of your home.  It can greatly impact your sale price and can become a very expensive fix if not discovered and corrected in a timely manner.
Causes of water intrusion can be poor design, inappropriate or defective materials, inadequate or sloppy workmanship, or changes to topography and landscape over time. Our inspectors can track where the moisture is coming from so that you know the cause of the intrusion.
Our Inspectors are certified by InterNACHI in moisture detection.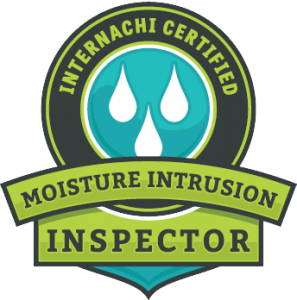 Bottom line? Whether you are a buyer or a seller a thorough, professional inspection by a certified inspector is critical.
When we inspect a home you will be provided with a full written evaluation of the home, its systems and its condition while giving ;you a heads up on any potential problems. We will also provide information on how to protect your investment.  For sellers, remember that deficiencies must be disclosed to potential buyers! On the plus side, making suggested repairs may very well improve the homes marketability and asking price as well as provide you a very valuable tool for you or your real estate agents marketing efforts.
We use the latest technology, follow InterNACHI guidelines to the letter, and provide our reports in any format you desire. Our standard home inspections are $375 so you know upfront exactly how much it is going to cost. No surprises.
Go into your closing with the peace of mind  that comes with knowing you have all the facts about the condition of the property so you can get the best deal possible.